foreign rights
About Asoka Publishing
For more than 2500 years the Dharma has been evolving and finding fresh expression in the many diverse cultures where it has taken root. Asoka seeks to continue this long tradition as Buddhism deepens its engagement with the West as one of our fastest growing religious-philosophical movements.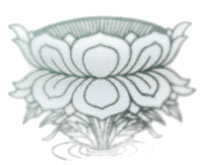 Interest in the teachings and practice of Buddhism has steadily increased in the Netherlands and Belgium too. An acquaintance begun on a largely theoretical level now sees the various traditions drawing more and more people attempting to practice the Dharma of the Buddha.
As we try to integrate Dharma in our life, however, we find ourselves confronted by the challenge of reinterpreting traditional Buddhist forms in ways that shed light on the numerous questions and dilemmas imposed upon us by a secular western lifestyle. Such a challenge demands patience and application, and a readiness to discover the teachings of Buddhism through one's own experience.
With this gradual process the insights and values of the Dharma begin to take on real meaning for us. And only in this way can a truly Western form of Buddhism ever develop. Precisely what this form will be remains an open question, since it will find expression in ways wholly unique.
Asoka aims to address the need for quality literature in this area with a richly diverse yet distinct selection of titles. Our publications reflect Asoka's approach to Buddhism not as a source for ready-made answers to all our existential questions, but rather as a spiritual culture that repeatedly and in its own special way articulates the fundamental questions that people pose 'here and now'. Our titles are all of the highest standard, works by authors conversant with Buddhist tradition, but above all intimate with our own Western culture and mentality. By making Buddhism in all its variety and depth accessible to a broad readership we hope to ensure that the insights and values of the Dharma find their place as a part of our future cultural milieu.
Asoka: your guide to the inspiring world of Buddhism!
---

A Dialogue Between a Greek King and a Buddhist Monk
Tonny Kurpershoek-Scherft
Compilation of debates between a Buddhist monk, Nagasena, and the Graeco-Indian King Milinda. A true Buddhist classic presented here for the first time in a Dutch translation, complete with a historical-philosophical introduction and copious notes. Profound philosophical dialogue married to ancient lore and guidelines for daily life.
Genaaid gebonden, met stofomslag | 134 pag. | € 19,95
---

Zen Discourses
Ton Lathouwers
For the first time in print, a collection of teachings by one of the leading Zen practitioners in Belgium and the Netherlands. Lathouwers exhorts us to seek a uniquely personal response to the challenge posed by the mystery of life, a response for which each of us truly finds all the space we need in a spirit of true acceptance.
Paperback | 223 pag. | € 20,50
---

An Introduction to Buddhist Psychology and Insight Meditation
Frits Koster
Straightforward, lucid explanation of the principal doctrines of Buddhism, including the Four Noble Truths, karma and rebirth. Various forms of meditation are also covered, in particular the practice of vipassana or insight meditation. A concluding section treats subjects like health, therapy, and relationships, and discusses the contemporary relevance of meditation.
Paperback | 240 pag. | € 21,25
---
More information
For further questions, please contact us:

Asoka Publishers
P.O. Box 61220
3002 HE Rotterdam
The Netherlands

T: +31 (0)10 411.39.77
F: +31 (0)10 411.39.32
E: info@asoka.nl